Meet Daphne Williams, the beautiful baby mama of legendary singer from R2bees, Mugeez and their son, De-Shayron.
Member of African Award-winning music group, R2Bees, Rashid Abdul Mugeez, known under his stage name Mugeez has a son and for that matter a baby mama.
Read Also: D-Black Performs For The First Time On Stage After His S3xtape Was Leaked | Video
Now, in most of the lyrics of songs coming from the camp of R2Bees, we hear them talking about the love they have for Amsterdam especially when it's summer time. Well, it has been discovered that their love for Amsterdam is not just for the herbs, but also for the fact that Mugeez has a nuclear family there.
R2Bees' Mugeez shared a beautiful photo of his son, De-Shayron, on August 22, 2020 on Instagram where he asked people to follow him.
Read Also: Rich Sons: Kennedy Osei, Kwadwo Safo, Kenneth Agyapong And 3 Other Sons Of Ghanaian Rich Men | Photos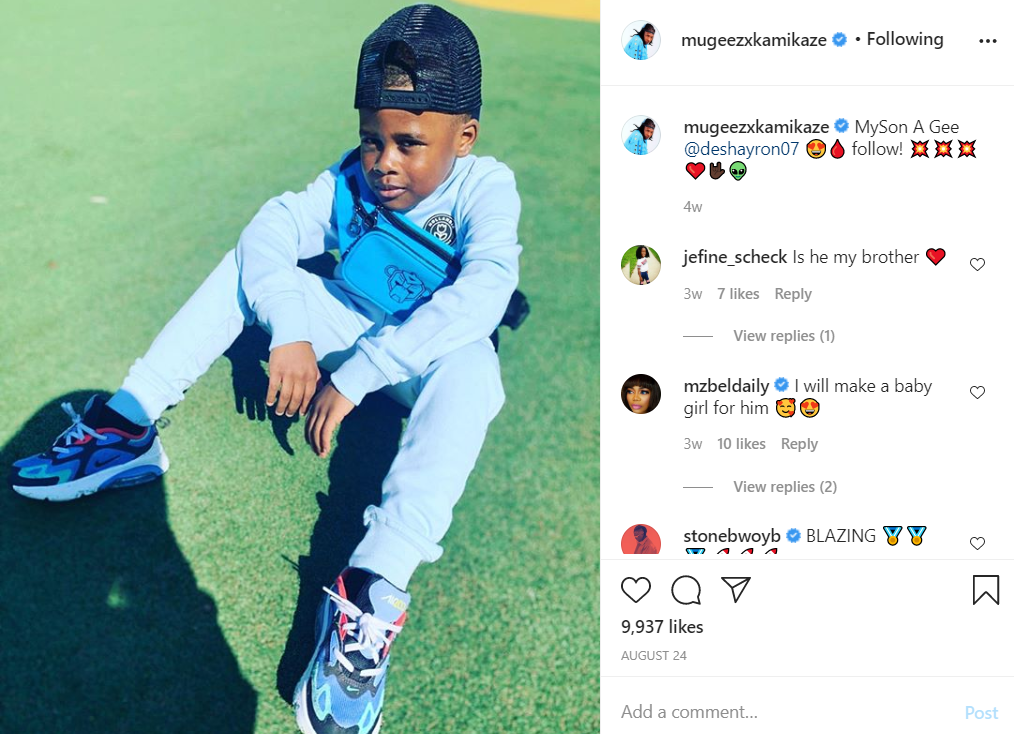 The boy, we have been told, is almost six years old and has been living with his mom in Amsterdam since his birth.
Per reports by gossips24, Mugeez met only his baby mama De-Shayron's mother, Daphne Williams in Amsterdam where their love story began.
Read Also: Photos Of Kwame Sefa Kayi's Beautiful Wife, Barbara Drop On Her Birthday | Photos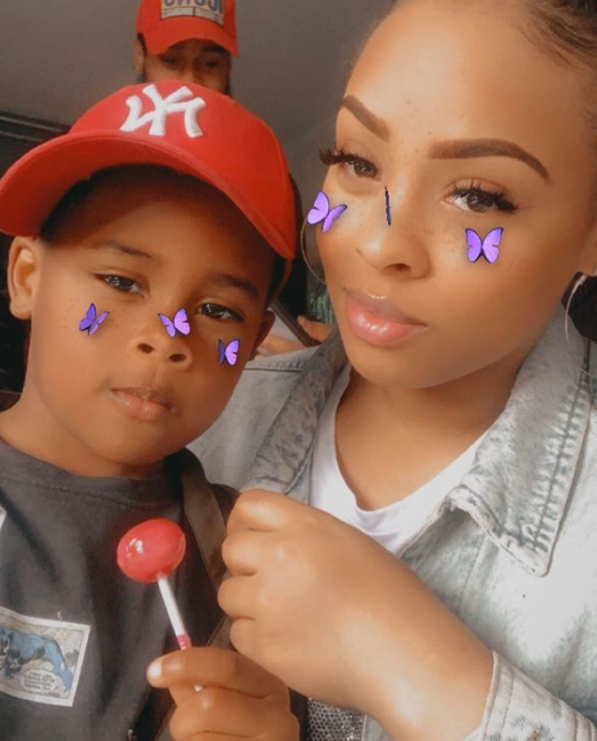 Photos which were available to Gossips24 actually certifies the reason why Mugeez has no taste for most women in Ghana, as his baby mama, Daphne Williams appears to be an epitome of beauty!
Read Also: Efia Odo Leaves Ghana For Good As She Gets A Good Paying Job With Chris Attoh In The States
Exactly a week ago when Daphne turned 26, Mugeez's son, De-Shayron shared a photo of himself and his mom saying, "Gefeliciteerd mama ik hou van jou!", to wit; "Congratulations mommy I love you!", to celebrate her on her special day.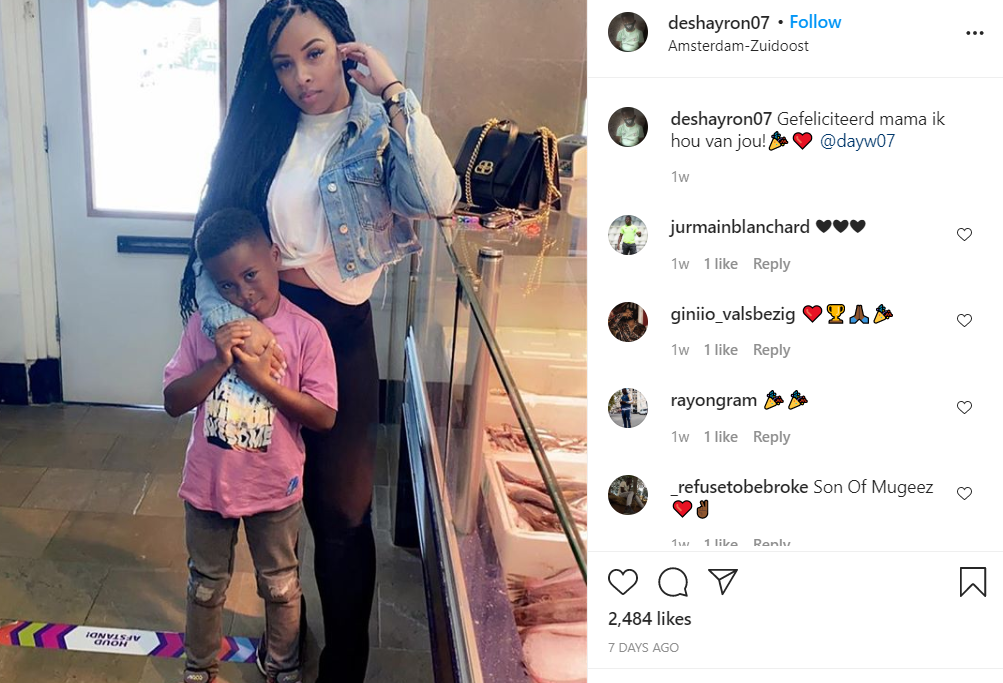 We believe Mugeez, just like Omar Sterling, is a private person and that could be the reason why he's been hiding his affair with Daphne Williams. They both don't follow each other on social media and do not have or leave traces anywhere, except through their son.
Read Also: See All The Ten Luxurious Cars Owned By Emmanuel Adebayor Inside His Plush Mansion | Video
Checkout these beautiful photos of Mugeez's baby mama: