A popular Ghanaian Twitter influencer called Akua Saucy is fast trending after her private videos and pictures got leaked online.
Per reports, one @Kwaby_Skrilla leaked the photos and videos of Akua Saucy who is known on Twitter as @Ayam_July on the platform.
The reason behind @Kwaby_Skrilla act has been established but it has caused a stir on Twitter with many lambasting him over his childish act.
Apparently, according to @Kwaby_Skrilla, Akua Saucy had'stolen' his phone, which he had warned her about, but she refused to return it, so he leaked her photos and videos to punish her.
Below are some of the trending pictures of Akua Saucy: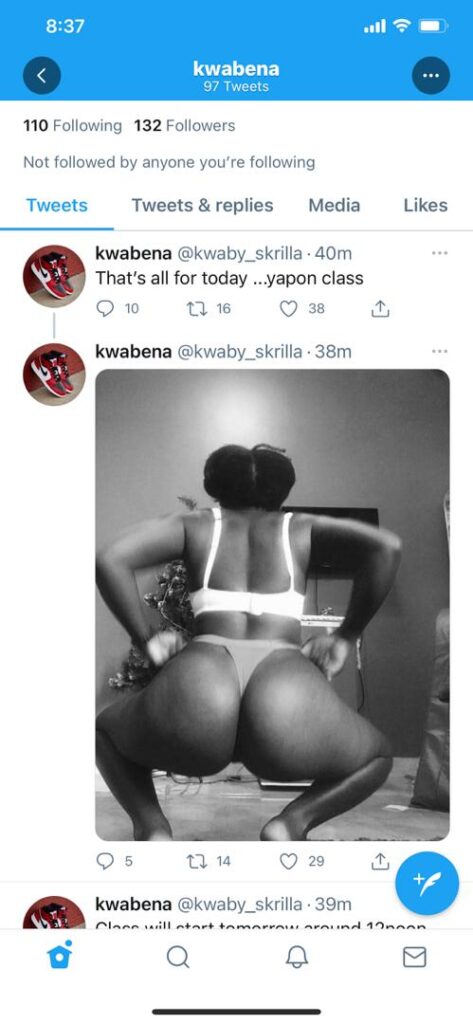 Unfortunately, our site policies do not permit us to publish the said photos but to watch videos and also more see pictures, you can go on Twitter and search for Akua Saucy.